Weather & Time
Time-
Day 12, Month 2, Year 1!
Weather-
The storm has stopped, heading east. It's still extremely wet, droplets falling from objects. The grey clouds have completely vanished and the sun is warming up the world once more.
Date-
16:57 am, 7th of July, Summer/Spring in Canada/RP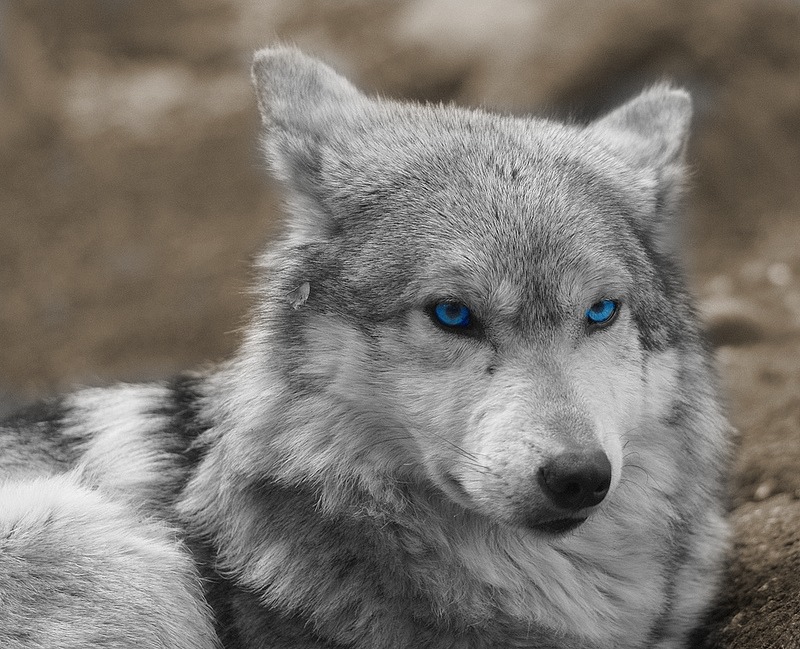 Name:
Ominous
Nickname:
N/A
Gender:
Female
Species:
Redwolf with Arctic and Tundra wolf from my mothers side.
Rank:
Possible Spy
Pack:
Distant Bloods
Her Facade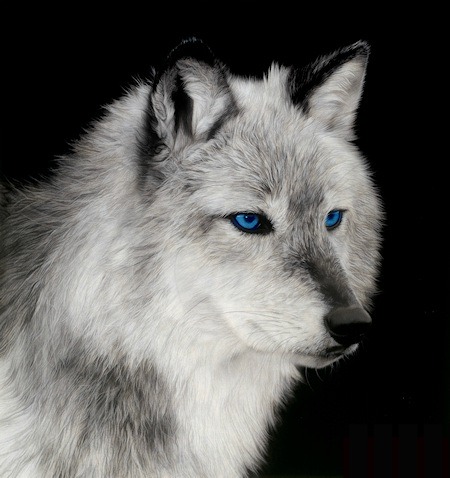 Build:
Ominous is a tad smaller than an average female, her physique is elegant and divine. Her small paws make it easy to swiftly pad through the trees silently. Her tail is long and fluff like, it has a small puffy look to it. She have razor like ivories and alert audits. Her legs are slightly long, which improves her running.
Fur Texture:
Her pelt is silky smooth and soft to the touch. It's somewhat short yet keeps her warm in icy terrain.
Fur Color:
Her pelt is a sleek silver canvass, with an ash colored pinstripe down her spine, her ear outlines and tail-tip are pure ink black.
Eye Color:
Deep cerulean with flecks of pale light blue.
Markings:
N/A
Scars:
N/A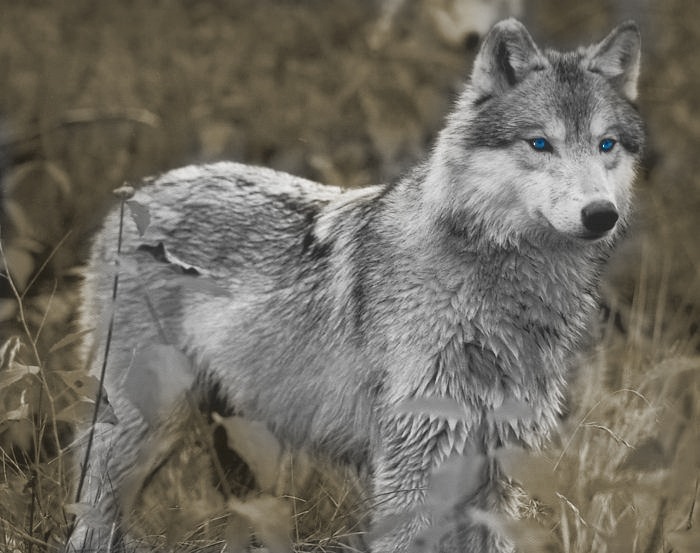 Age:
2 and 1/2
Personality:
She is a kind and sweet fae, although shy at first she warms up quickly. She would do all in her power to grant care and safety to her pack and/or friends. Also she is clever and quite cunning.
History:
Long ago Ominous was one of many pups Aura and Sitka had. Her pack was harmonized and elegant. One dreadful day while she and her litter mates were running along the river that flows from the clear powerful cascade, her brother Apache lost his footing. He flew down the steep river back tumbling into the roaring rapids. Their father jumped into save him, both were claimed dead later that day; never to be seen again. Just a pup, Ominous had no clue what was happening. Soon anarchy and riots broke loose, all males fighting to be dominant. Her and her siblings stayed together, especially after her mother died. Aura simply couldn't handle the loss of her youngest son and mate. The horrifying fights grew more bloody and violent, the eldest siblings Chaos and Diesel risked their lives to protect ominous and their siblings. In the end, only Chaos continued to protect them. Diesel let hunger and anger get the best of him, he and Chaos fought often. As months past, the young pups grew. Chaos trained each to hunt and fend for themselves. Ominous' litter mate, Echo, left the pack at just a few months. Ominous swore she'd try her hardest to survive to make it easier for her brother. She became and exquisite huntress, and very swift. She was light on her feet making her agile and silent. It was easy for her to hide when needed. As years past, she grew into a beautiful young damsel. Echo returned one eerie day, bringing the pack life back. Claiming the cascade as her land. The pack followed, as she was the daughter of the packs founders. Upon her arrival, Chaos fled off on his own. Which led each other sibling to do so. As well as Ominous, as dashed into the equinox forest away from the clan. She's still sneaking in the shadows, waiting for her new pack life.
Strengths:
She is swift and agile, dodging trees in the forest is pure ease. She is a highly clever wolf, able to escape most traps quickly and easily and/or devising plans.
Weaknesses:
She is cunning and swift but she's not the biggest strongest wolf around. She may not be strong, but if you speak ill of her former pack she with go rouge.
-Skills-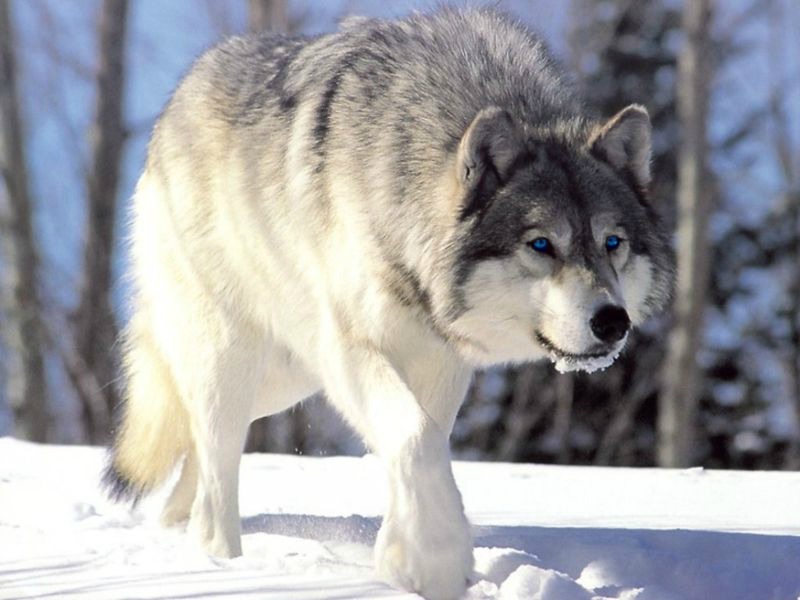 Strength: 20
Speed: 50
Wisdom: 40
Stamina: 40
Other(optional):.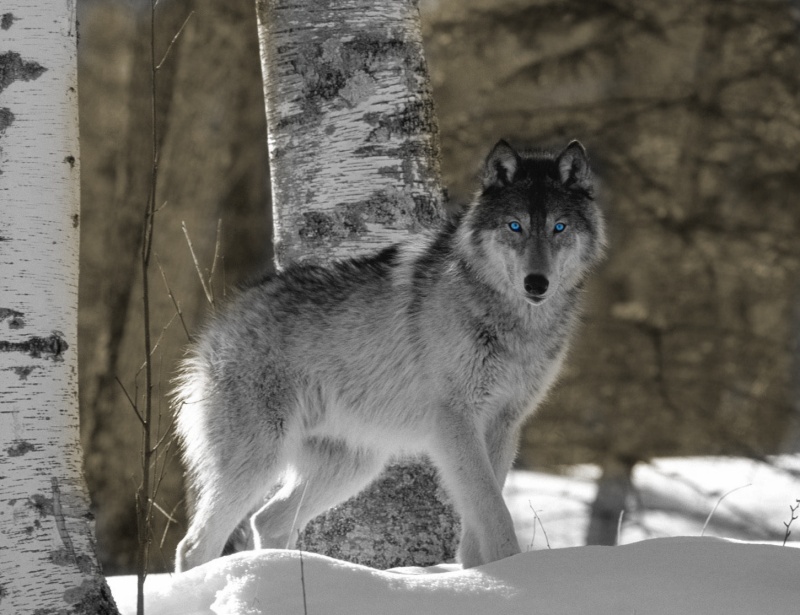 Last edited by Ominous on Fri Jul 05, 2013 7:54 pm; edited 1 time in total
I like how Chaos has a tie in with another wolf. Welcome!
Newcomer





Thank you for the welcome, Ember!
-Accepted-
Welcome to la pack!
» ▪▫▪▫▪▫▪ ₪ ▪▫▪▫▪▫▪ «
"When I run through the deep dark forest long after this begun
Where the sun would set, trees were dead and the rivers were none
And I hope for a trace to lead me back home from this place
But there was no sound, there was only me and my disgrace"
BIOGRAHPY
QUOTES
WOLFQUEST
FERALHEART
Nice biography Ominous! 

» ▪▫▪▫▪▫▪ ₪ ▪▫▪▫▪▫▪ «
'Never stop, even when there is nothing left.' -Vertrou
Newcomer





Thank you, Aurora and Vertrou!

---
Permissions in this forum:
You
cannot
reply to topics in this forum